Congratulations, your hologram #:
C45768

is an authentic Celebrity Authentics autographed item!
Agents of S.H.I.E.L.D. Cast Autographed 11×14 Photo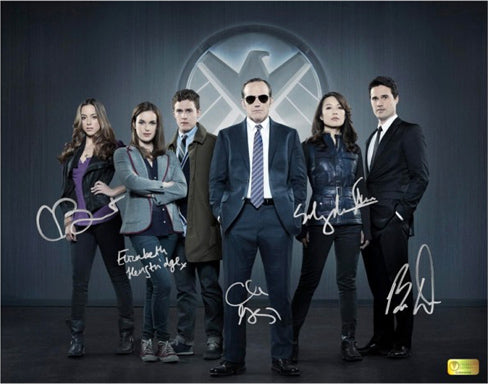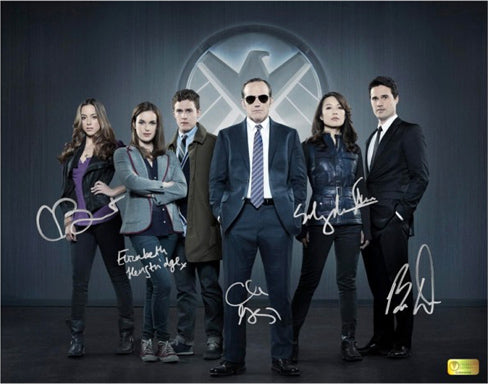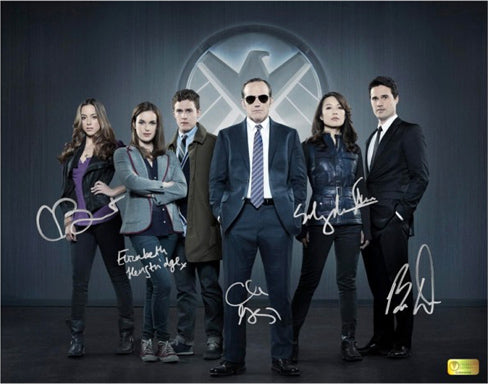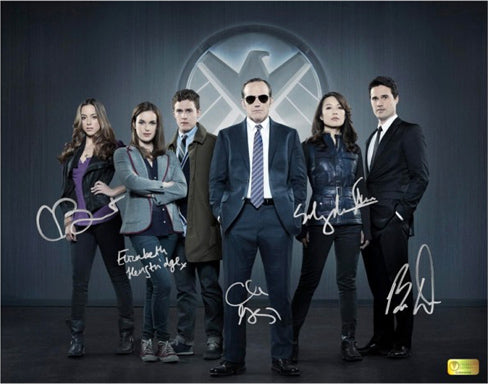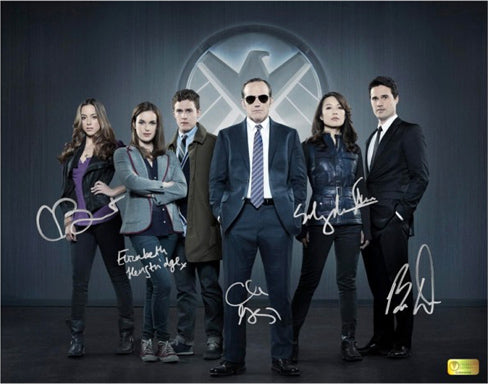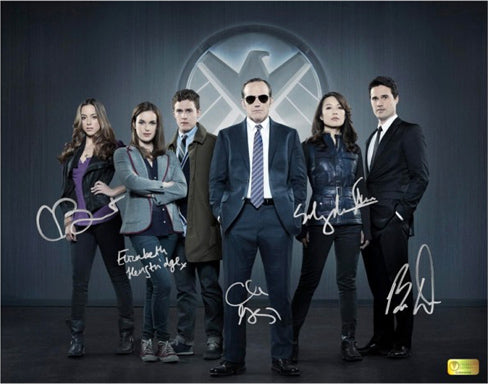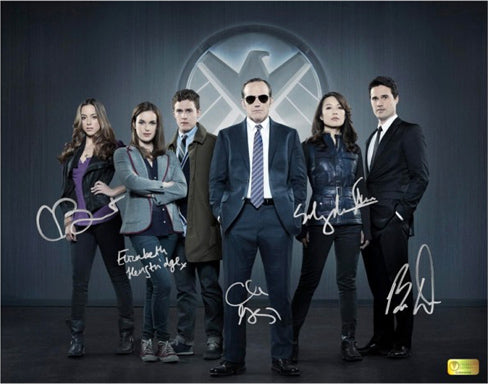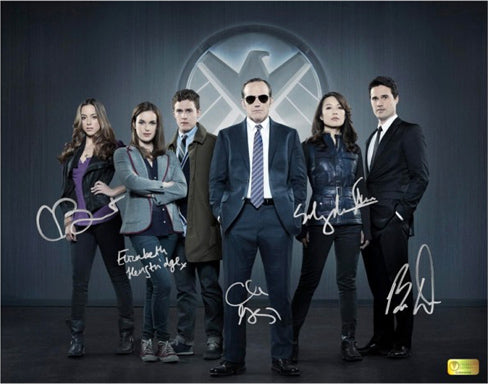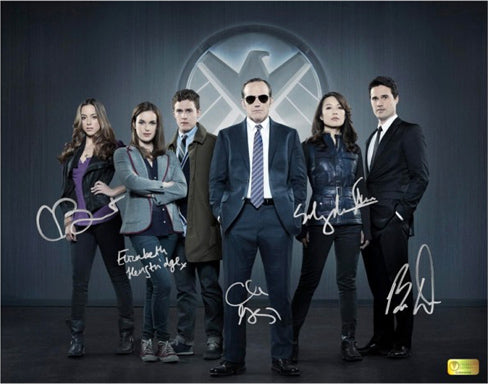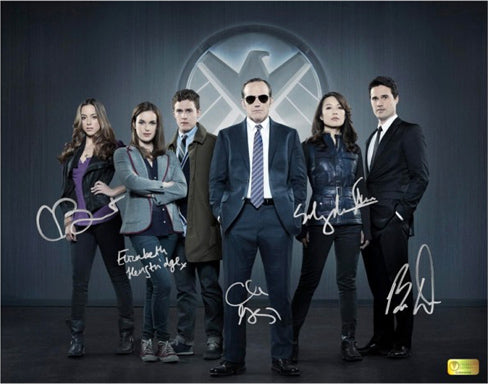 About This Product
Featured is a 11×14 group photo of the Agents of S.H.I.E.L.D. personally hand-signed by Clark Gregg (Agent Coulson), Chloe Bennet (Agent Skye), Ming-Na Wen (Agent May), Brett Dalton (Agent Ward) and Elizabeth Henstridge (Agent Simmons) during their autograph signings with Celebrity Authentics. Amazing photo of the S.H.I.E.L.D. agents ships affixed with Celebrity Authentics serial-numbered Hologram and includes Certificates of Authenticity featuring picture of Mr. Gregg, Ms. Bennet, Ms. Wen, Mr. Dalton and Ms. Henstridge signing the photo.
Inscription
Bennet: "To Michael! Best Wishes!"
Dalton: "Hail Hydra!"
Gregg: "Welcome To SHIELD!"
Edition Number: 46/100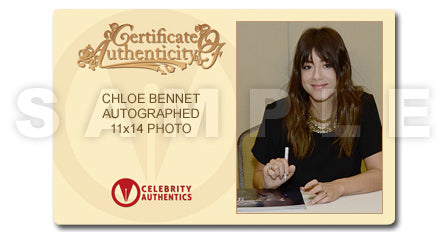 Chloe Bennet
Autographed on: 3/27/2015
Autograph Location: Seattle, WA
Bret Dalton
Autographed on: 5/24/2014
Autograph Location: Houston, TX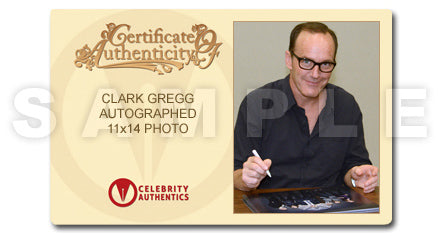 Clark Gregg
Autographed on: 5/24/2014
Autograph Location: Houston, TX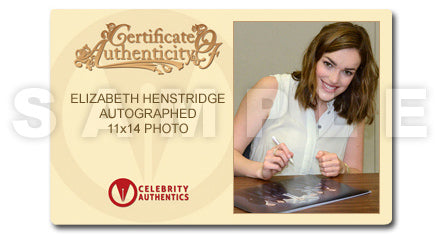 Elizabeth Henstridge
Autographed on: 5/24/2014
Autograph Location: Houston, TX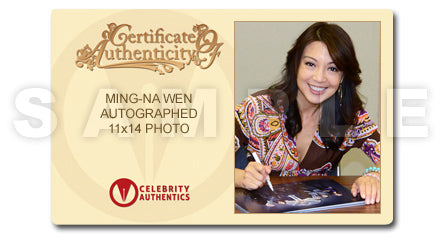 Ming-Na Wen
Autographed on: 5/25/2014
Autograph Location: Houston, TX
Authenticate Another Item
1. Select Prefix
2. Enter Hologram Number
3. Click Authenticate